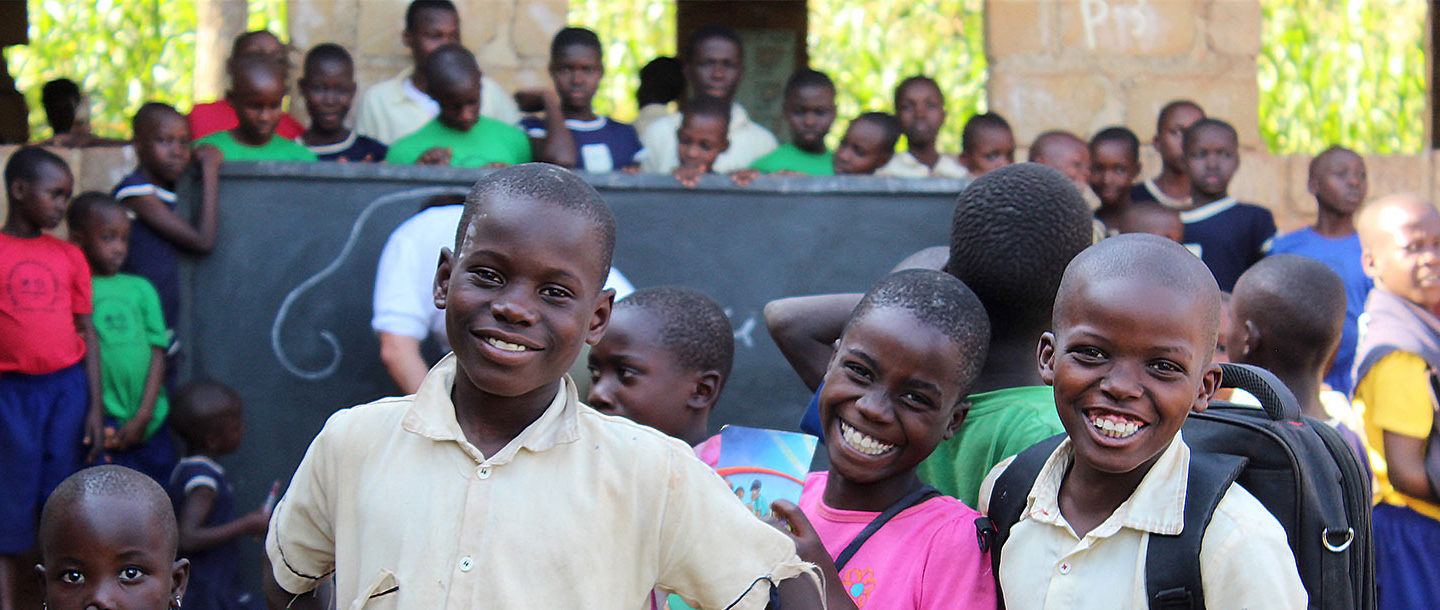 Scroll to Content
Why Volunteer with GIVE International
GIVE International manages, funds, and partners with community-based organizations throughout the year, working to enhance their institutional capacity, and eyeing the goal of sustainability. In addition, each year GIVE International coordinates one or two volunteer trips for individuals interested in seeing our work first-hand, and enhancing their world view through committing their time, skills and resources into education, child development, and health care focused projects.
Although the 'development impact' over a 2-12 week volunteer experience is challenging to accurately assess, the results from the past 12 years have shown that local community-based groups are encouraged when they can show their work and results to others, donors are more connected to the project when they have seen the results for themselves, and volunteers have their 'world view' and international understanding influenced though an experiential learning experience.
Experience Personal Development
GIVE International volunteers consistently remark that they arrive in East Africa expecting to be teachers and quickly discover that they are students in a global village. As you live and volunteer in a cross-cultural setting, you'll undoubtedly embrace new challenges and experiences.
Whether participating in our family kit distribution program, helping coordinate a mobile health clinic with Ugandan health professionals, or teaching in a rural school, you'll return home with increased confidence and skills – and an enhanced understanding of the multi-layered and extremely complex development challenges and solutions that exist in East African communities.
Receive Support during Every Stage of Your Volunteer Journey
As we have done since 2005, GIVE International will ensure that you are well-supported during each stage of your volunteer journey. These stages include:
Helping you through the volunteer application process.
Booking your flights and your travel/medical insurance.
Providing you with an in-depth, 39 page pre-departure volunteer resource guide.
Answering any and all questions you have.
Booking your accommodations in East Africa.
In-country orientation on cultural appropriateness and inter-cultural communication, from your local volunteer coordinator.
Coordinating your in-country and volunteer program orientation. This includes: 1:1 guidance from an experienced local volunteer support coordinator, airport transport, project and community orientations, and ongoing volunteer support.
How is my money spent?
Although there are slight variations depending on the length and nature of your volunteer experience, the breakdown of your expenses is typically as follows:
38% Return air ticket to destination
5% Medical, Cancellation, and Interruption Insurance
13% Accommodations
7% Meals
6% Transport to/from the airport, as well as to the local projects each day
6% A 'fair wage' payment to your local volunteer coordinator(s)
25% Project Donation (eg. family kits, painting supplies, mobile clinics, tree seedlings, etc)
Total:  100%
(note: Trip costs are donated by the volunteer, but participants may choose to fundraise in order to off-set the Project Donation portion, or they may choose to fundraise above and beyond this amount should they desire)